Who I am
Hi, I'm Leo, and I specialize in UX & UI design. I have been making digital products since 2000 and I still can't get enough of it.
I started out my career doing traditional print design but quickly fell in love with the web.
Along the way, I found a passion for interaction design & front-end development, and I use those passions to create interfaces that solve problems.
What I do
I specialize in Users. From Interfaces to Experiences my goal is to create things that just work. I design pixel based solutions for the Web & Product and Develop websites and web applications using HTML, CSS, and JavaScript.
Web Design

---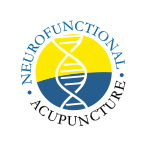 McMaster University Contemporary Medical Acupuncture Program
Ludwig Mies van der Rohe a German architect who designed the Toronto-Dominion Centre – Office Tower Complex made popular the quote "less is more". In this project this concept was fundamental.
The old website was just a billboard of overwhelming information (Check the old design here). It was a complicated website where the information architecture was poorly organized. Also, the bad use of design principles made the final result a digital product were users were not able to achieve their goals. Analytics was showing that the bounce rate was below 20%.
The challenge was to merge all that information into a compelling an easy to navigate website. I was lucky enough to work along with some of the Health Professionals that are part of the website database that it has been built over the last 20 years. This was a key piece for me because it allowed me to conduct user research analysis, A/B testing, user journeys, review sketches and high fidelity prototypes. All the feedback collected was essential to understand more about users needs and goals (I'm really grateful to had the opportunity to work along with many of them).
The final result it is a digital product where users are able to find the information they need easily. this was achieved by completely redesigning the navigation system and making it usable on touch screens (the old version wasn't responsive). The outcome of this new redesign was an immediate lift in engagement. Various usability tests show that the process of finding information has been significantly simplified. In the first three months, analytics shows already a 20% increase in page views.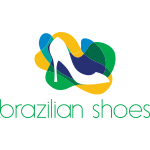 Brazilian Shoes US
I was responsible for building their entire digital presence not only for their social media channels, but also for reimagining their e-commerce experience, and their brand.
The challenge with digital products, and especially with shoes/fashion is that users cannot touch and feel the product, which in this case it is critical. To overcome this challenge I had to do a lot of research by creating competitor analysis, users interviews, A/B testings, user journeys, and finally creating lo-fi wireframes using Sketch and Invision.
The final result is a digital product that's easy to navigate with an appealing design that invites visitors to want the product. Users can take a look at lots of items quickly, can save items to a wishing list, and also check products details and stock online, which altogether solve the challenge that this type of products encounter online.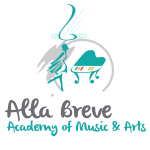 Alla Breve – Music & Arts School
Alla Breve Music Academy is a professional music school for the community. The Alla Breve Music Academy was founded in 1995 with only 15 students and a faculty of 2 emerging in North York, then later in Markham and Maple and now has over 700 students.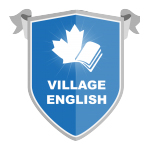 Village English Language School
Since 1995 Village English Ltd Language School has provided extraordinary English lessons for international students from all around the world. Village English uses the Macmillan Global curriculum which focuses on speaking, listening, reading, writing, grammar and vocabulary. It is designed to be challenging and compliment your Canadian experience.
Tatyana Karlen – Real Estate Agent
Tatyana Karlen have been working as Realtor in Toronto since 2010, specializing in the sales, rentals and property management of condominiums and homes in Toronto. She works with various types of clients including first and second-time buyers and sellers, investors, and professionals looking to buy or rent a Toronto condominium or house. She is mostly active in the downtown Toronto, Etobicoke, and North York areas.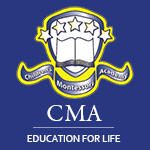 The Children's Montessori Academy
Established in 1997, this intentionally small preschool provides children with a traditional Montessori education pursuant to Maria Montessori's lifetime work. As someone with a lifelong thirst for knowledge, I was particularly gratified to be involved with this CCMA accredited Montessori school.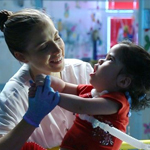 Canadian Friends of Herzog Hospital
Established in 1894, Herzog Hospital is the best geriatric, psychiatric, and respiratory care center in Israel. A world-wide pioneer in treating Post Traumatic Stress Disorder and Alzheimer's research, Herzog has earned outstanding national and international recognition.
Bravo Windows & Doors
Specializing in steel windows and doors, Bravo boasts a team with a broad range of experience in construction management and architecture. This combination of knowledge and hands-on experience allows them to develop projects on an integrated basis, from surround and waterproofing to structural requirements and installation.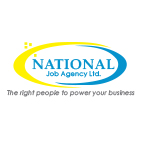 National Job Agency
For more than 10 years, the National Job Agency has helped meet the staffing demands of employers seeking qualified candidates for full-time jobs throughout Canada. Their employment services encompass all levels of professional experience and span a broad range of industries and companies.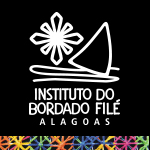 The Embroidery Institute of Alagoas (Brazil)
A non-profit organization that founded in 2012, Alagoas was created as an initiative to increase public awareness of the difference between traditional Filé embroidery and lower-quality imitations found throughout Brazil. Having lived in Brazil and as an artist myself, I was keenly aware of the need to preserve and promote this artisinal heritage and its practitioners.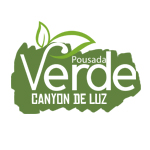 Pousada Verde Canyon de Luz
This lodge and restaurant is located in a spectacular setting in northeast Brazil. The design of the website highlights this amazing locale through imagery and vibrant colors.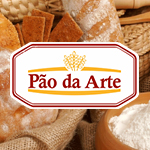 Bread Art Bakery
The Bread Art Bakery website brings a little taste of what's baking inside. Using a personalized iconography and bright colors, I was able to convey the fresh, youthful, upbeat environment in a modern and responsive website.
---
Everything you can imagine is real. ~Pablo Picasso
---
Graphic Design
---